Edition Project 6 : Mona Oren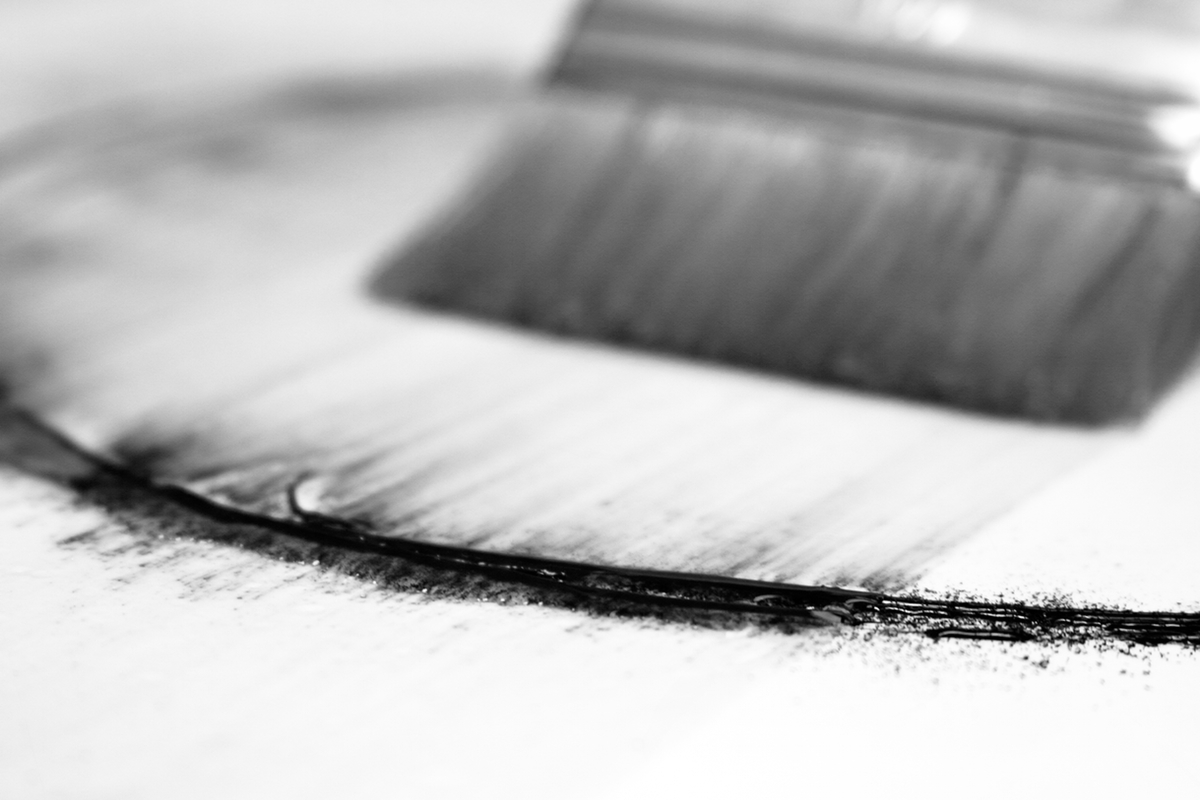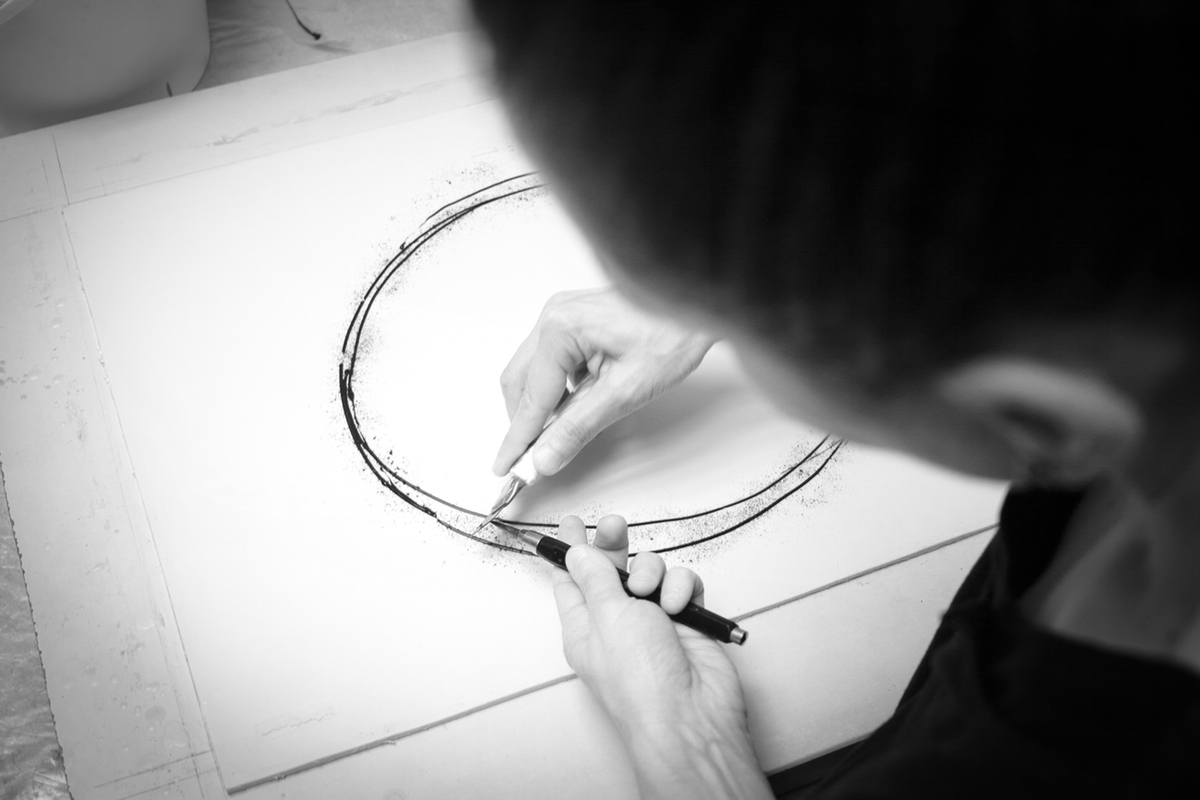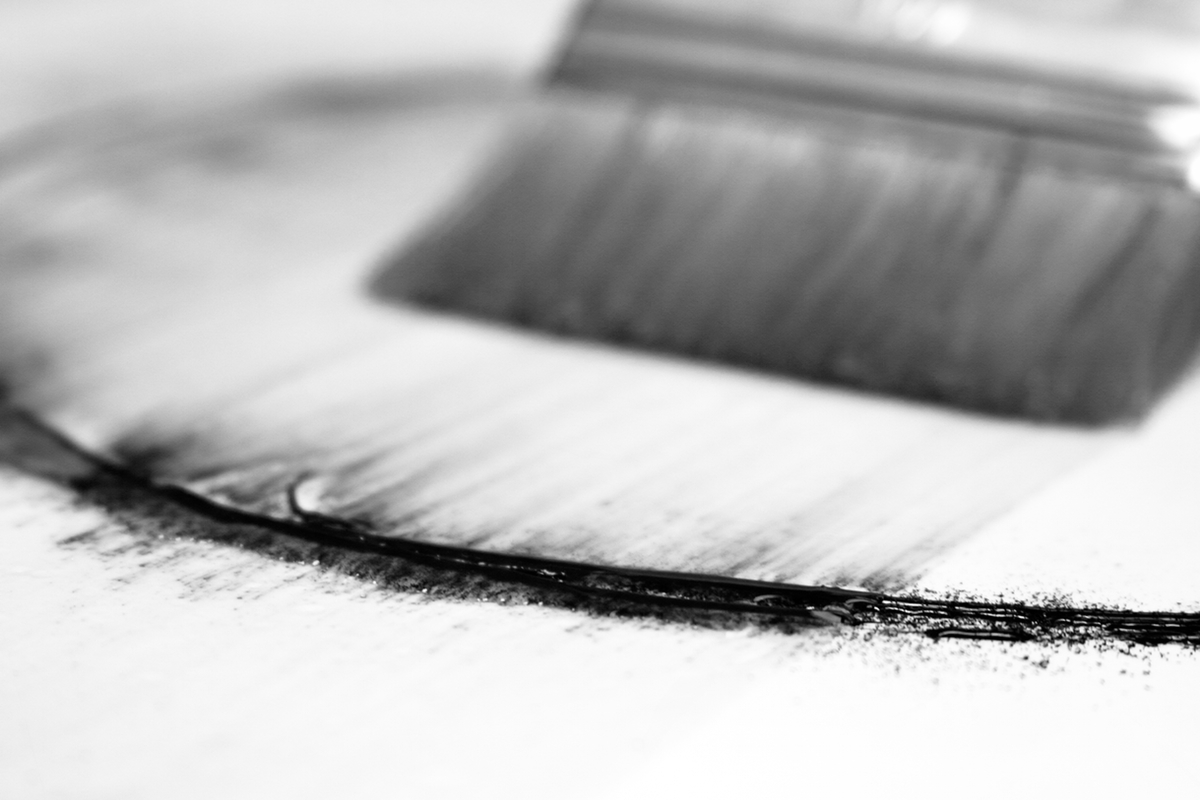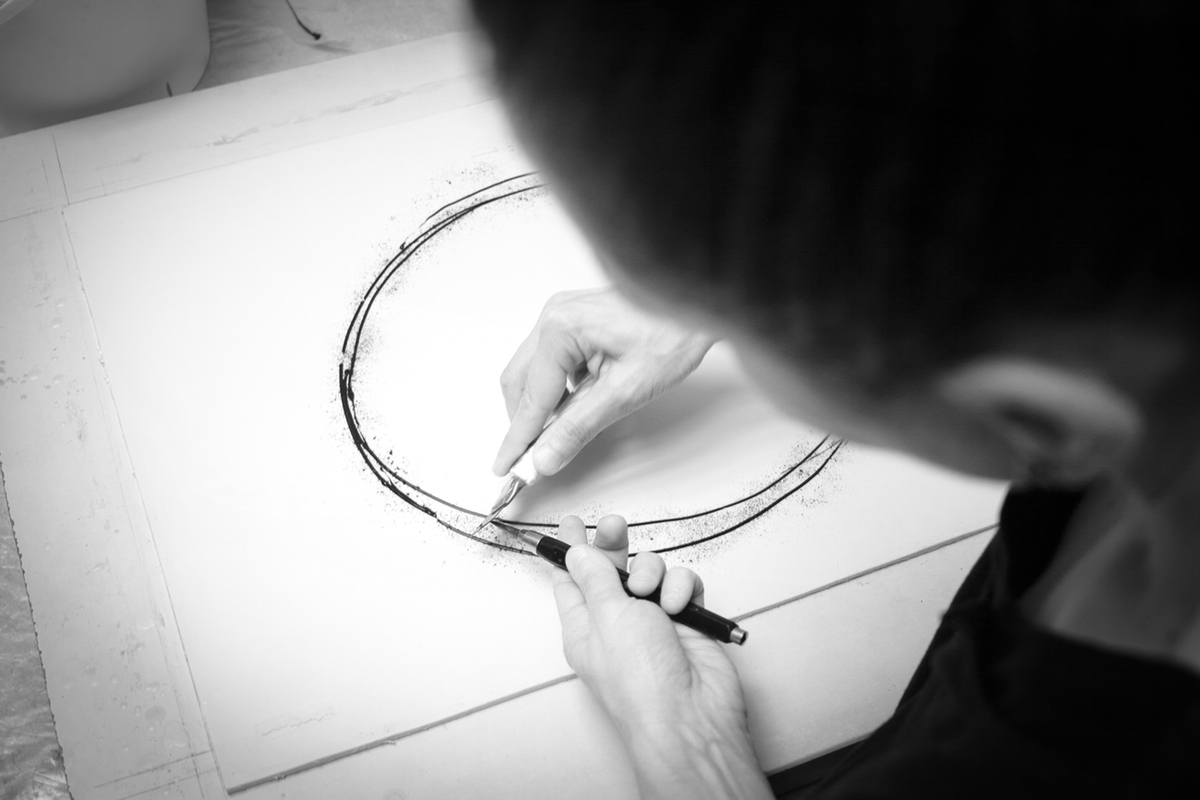 I'm delighted to announce this season's contributor to the ongoing Tallowin Edition Project is the artist Mona Oren. Each season a new contributor is invited to create a fresh piece of work to be presented at 4 Windmill Street. Just four Editions are produced each year, each one released in sync with the astrological calendar; Solstice, Equinox, Solstice, Equinox.
Mona is best known for her delicate work in wax, a material she has been working with for many years. The piece she created for the project is something of a departure for her - paper thin leaves of wax, textured with graphite powder and broken with gestural line of black seal-wax. This work, simply entitled 'Cycle', is produced in a series of just five 'prints', signed and numbered, each subtly different. The first of these is bought by myself and joins the earlier Editions in the archive. The remaining four 'prints' in Mona's series (as well as those from the previous artists) are available for purchase at the store.
Wax, seal-wax, graphite
Signed and numbered edition of 5
52.5cm x 40.5cm work dimensions
48.0cm x 60.0cm frame dimensions
£550 Framed.
Take a closer look at Mona's work for the Edition Project here.
The images show Mona creating her work in the studio in Paris, as captured by photographer Stephanie Carranza.