- Special Projects -
Bespoke commissions, one-off pieces, short-runs and work in limited-edition
The new design, based on an ancient carry method. Released as an open edition and made in an initial run of five.
A special pouch created to carry one of the potter's most prized possessions, the set of porcelain stamps used to mark his work.
Limited Edition : The 'New Pepys'
A new model designed in response to a historic artefact, a wallet made for British Statesman Samuel Pepys over three hundred years ago.
Bespoke : The Tassle-Sash
Part practical and part playful, the Tassle-Sash is an exercise in scale, a dance between the silly and the serious.
Bespoke : The Master's Badge
A special commission for the Master of the Worshipful Company of Chartered Architects, one of the City of London's livery companies.
A one-off piece created especially for the Cræftiga Exhibition at Bourdon House. An unusual brief calls for an unusual reaction.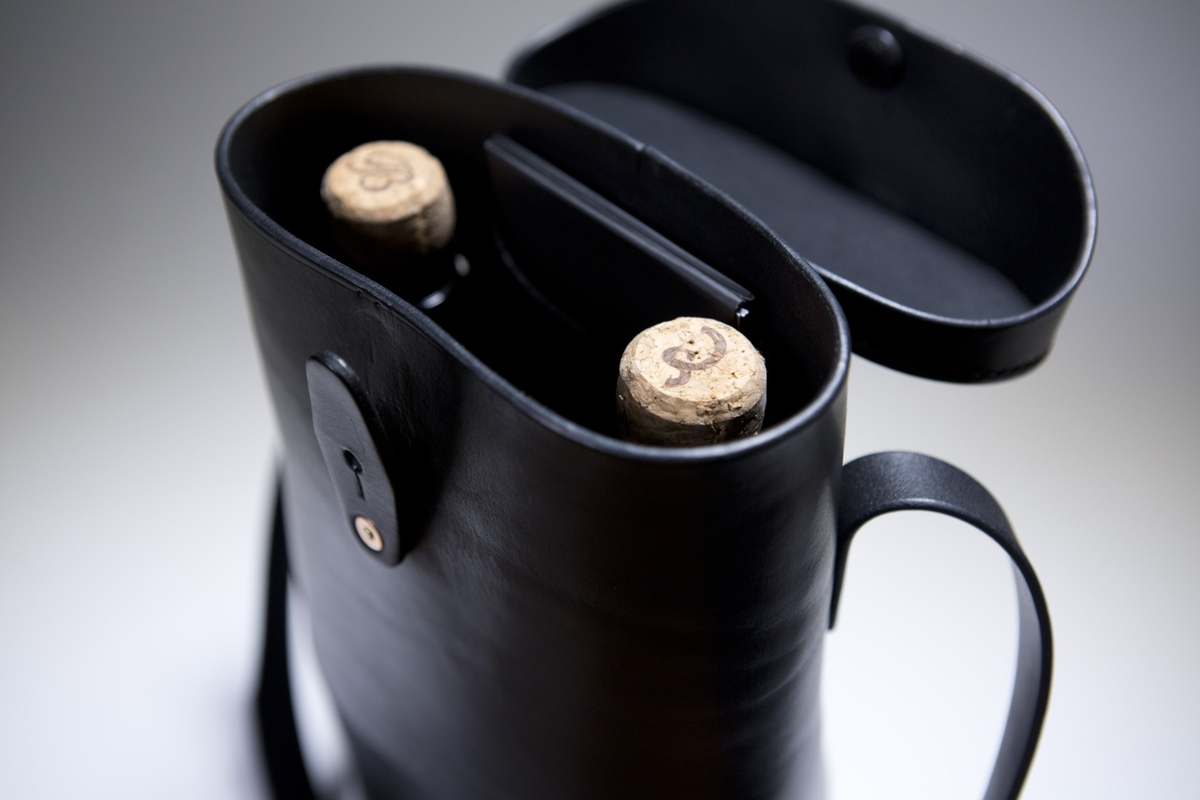 A bespoke case designed to carry a pair of Billecart-Salmon signature champagne bottles. The case was commissioned by the house for use by their UK representative.
A unique object commissioned by a Parisian theatre company to play a part in their recent festival.
A new model, the first to be presented in New York. Released as an open edition and made in an initial run of seven.